Aanchal Singha, Moot Court Chair
Aanchal is a third-year student, majoring in Political Science and minoring in Law and Society. She is also pursuing a business degree at BCIT in hopes of uniting her passions of politics, law and business in the future with a career in law. She is particularly interested in corporate, business, and real estate law. This is Aanchal's second year working with the PSSA, but her first working specifically with UBC Moot Court. She is very excited to carry on the legacy of such a prestigious conference this year. In her leisure time, she enjoys volunteering her time with organizations such as the Greater Vancouver Board of Trade, the Liberal Party of Canada, and the City of Burnaby. She also enjoys spending time with her friends, going on foodie adventures, finding cool places to take photographs, dancing to throwbacks, and watching anything law related on Netflix.
Pouyan Kimiayjan, Finance Coordinator
Pouyan Kimiayjan is a fifth year student, getting a major in Political Science and a minor in International Relations. During the summer, Pouyan worked at the European Parliament Committee on Economic and Monetary Affairs in Brussels: his work focused on European law and the committee's legislative agendas. Pouyan also worked with the TAX3 Committee of the European Parliament, focusing on corporations' tax evading tactics and legal tax loopholes. He was the Marketing Director for the 2017-2018 PSSA Moot Court. During his spare time, Pouyan loves to swim, travel, and spend quality time with friends and family. With an interest in foreign and security policy, Pouyan hopes to attend grad school, study Master of Global Affairs, and pursue a career in diplomatic affairs.
Stephanie Bowick, Competition Editor
Stephanie is a third year student at UBC, majoring in Philosophy and minoring in Economics. She developed a deep-seated passion for law shortly after graduating from high school, and can often be found at the courthouse sitting in on proceedings ranging from murder trials to traffic court. Post-graduation, Stephanie plans to pursue a Juris Doctor right here in Vancouver at the Peter A. Allard School of Law. Born and raised in northern BC, in a town that boasts a population of just under 5000 people, Stephanie was encouraged to leave home in search of bigger and brighter things when she was just seventeen. She spent a year in France, lived on Vancouver Island, attended school in the Okanagan for two years, and finally transferred to UBC Vancouver to complete her studies. Stephanie previously held a position as a volunteer medic, is a certified First Responder, and is passionate about first aid education outreach. If you ask, she's happy to give you advice about basic techniques that could help you save a life! In her free time Stephanie enjoys volunteering, playing unusual board games, and spending quality time with her friends and family. Stephanie is incredibly excited to work alongside her team members to make this year's PSSA Moot Court Competition the best one yet!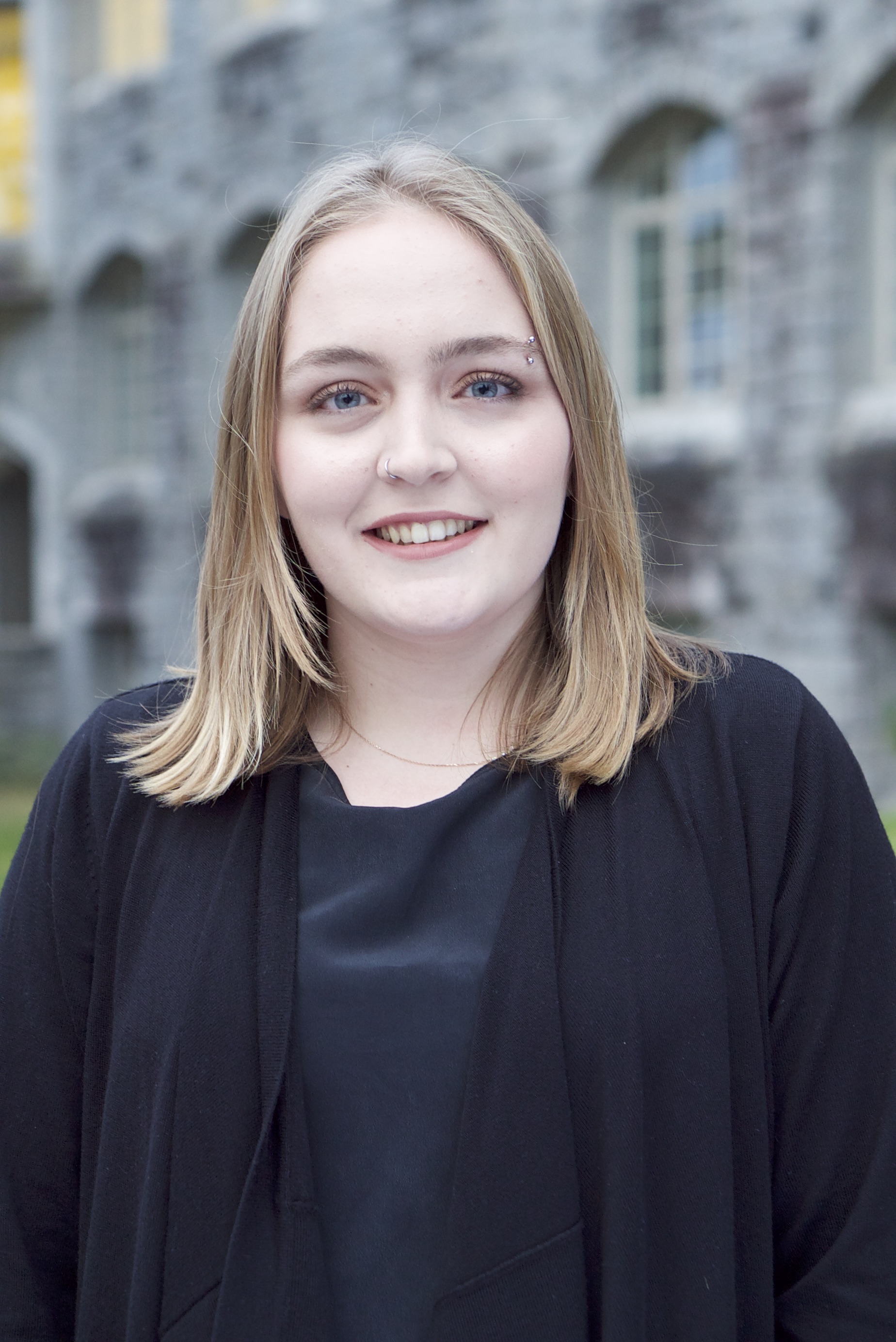 Elif Kayali, Logistics Coordinator
Elif is a third year international student at UBC, pursuing a double major in Political Science and Economics. Having seen the Syrian refugee crisis first-hand in Turkey, she is especially interested in international refugee law along with international humanitarian law, and politics of humanitarian aid. This is her first time working with UBC Moot Court, and she is very excited to take part in this distinguished conference. Elif is very excited to engage with fellow undergraduate students while learning more about the law. In the future, she wishes to be an international reporter to be able to tell stories that are usually under-covered in the news. In her free time she likes to read, spend time with her friends, watch movies, and learn more about film production and cinema.
Noah Levy, Associate Editor
Noah is a fourth year UBC student majoring in international relations with an English minor. Drawing from his experience as an Associate Editor with the McGill Pre-Law Review, Communications Director with the BC Newcomer Camp, and Marketing and Communications Coordinator with Reconciliation Canada, Noah is very excited to join the UBC Moot Court team. Noah is especially excited to contribute towards a competition as valuable as Moot Court; mooting is an amazing opportunity for undergraduates across faculties to explore their interest in law, to develop written and oral advocacy skills, and to meet great people. In his spare time, Noah enjoys reading, playing poker, spending time with friends, and seeing his favourite artists play live. He also enjoys playing the piano and is always learning new music, having previously worked six years as a piano tutor. Noah's dream is to build a personal injury law firm nestled in the plush and idyllic meadows of rural Vermont.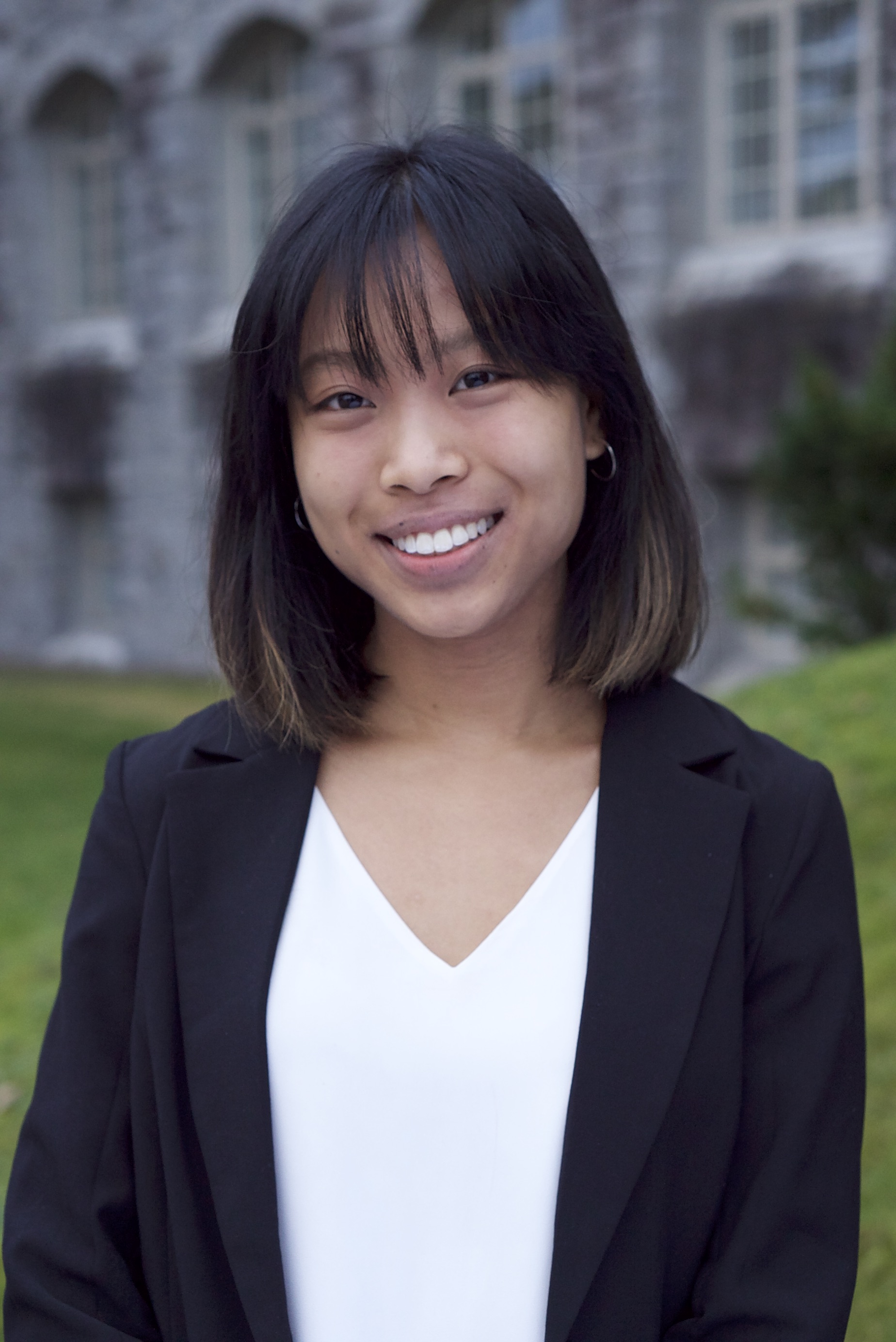 Sonia Kiew, Associate Editor
Sonia Kiew is a fourth year Political Science student. As a Third Culture Kid from Malaysia, her overseas travels have helped her spark a keen interest in global affairs, particularly in Southeast Asian politics. From building roads in the slums of Costa Rica, to teaching English to Burmese refugee children with the United Nations High Commissioner for Refugees, Sonia enjoys volunteering and has a passion for social justice. Couple this with her interest in global affairs, she hopes to pursue a career in human rights law, and UBC's Moot Court would be fantastic opportunity for her to expand her knowledge of the legal field. Sonia's Netflix account is oversaturated with crime documentaries and The Office, and in her spare time you'll find her reading, doing yoga or going to live performances and music events with friends.
Frank Wang, Executive Assistant
Frank is a first year who wants to major in Psychology. He wants to one day become a lawyer, preferably in criminal law. Aside from that, he loves to travel and would one day (given the time and the money) like to travel around the world and explore. As for right now, he is really invested in basketball, guitar, Star Wars, and Harry Potter as hobbies. He joined MOOT Court to gain valuable experience about what it means to be working in law. He is addicted to listening to music, and will spend most of his time using his headphones. He doesn't really have a favourite artist, but does like a little bit of everything (except country… ). He is currently binge watching Suits and the Office for the third time.
Lilah Brenowitz, Marketing Coordinator
Lilah Brenowitz is a second-year student Studying Political Science and Economics. She hopes to become a public defender or juvenile defense attorney after her graduation from UBC in order to combine her passions for law and public service. If you hear impassioned debate about contentious political issues in the United States, it's probably her earnestly attempting to learn more about people's experiences growing up in different parts of the country. Lilah is specifically interested in social policy issues pertaining to domestic violence, education infrastructure, and food insecurity. When she isn't binge watching MSNBC, Lilah is attempting to assimilate to Canadian culture by drinking Tim Hortons coffee, listening to Drake, and being nice. In her hometown of Seattle, she can also be found volunteering with the WA State Democrats or at a local food bank. This is her first year on Moot Court and she is excited to help get the greater UBC community involved in the conference via the position of Marketing Coordinator!
Ashley Chana, Marketing Coordinator
Ashley Chana is a second year student majoring in Commerce (intending to specialize in Finance) and minoring in Law and Society. She hopes to pursue a career in corporate law as she wants to combine her passion for both business and law. This is her first year working with UBC Moot Court, and she couldn't be more excited at the prospect of creating a conference geared towards engaging undergraduate students in law. She looks forward to expanding her own knowledge of law and helping other students to do the same. Along with pursuing a career in law, Ashley hopes to one day travel the world and explore international cuisines. Right now, she settles for exploring Vancouver's diverse food scene. She can also be found volunteering in her community, usually working with children at community centres, libraries, and camps. In her free time, Ashley also enjoys reading, watching hockey and dog videos, bingeing Netflix, and drinking coffee. She can't wait to help bring another amazing Moot Court conference to the UBC community!